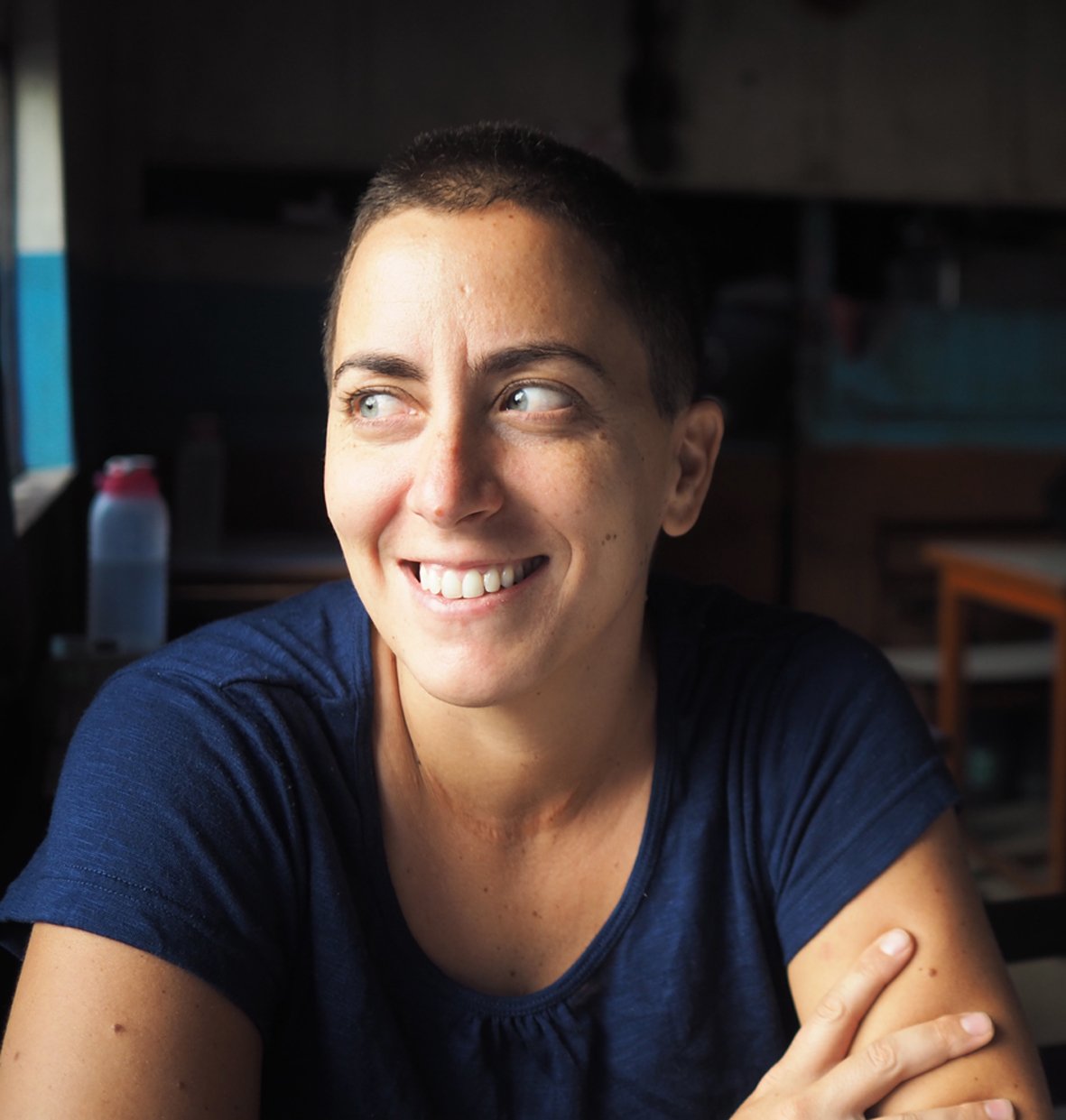 ---
---
GIUSI PEZZOTTA
Having spent my late teens and early 20's dotted with a few surgeries and medication, I started looking into my health in search for different answers. For a story that made more sense. That I could trust. That was more empowering and made me feel less hopeless.
Don't get me wrong, I needed some of those surgeries (not all) and I am grateful for them. But three years of epileptic medication? I was not sure at the time but I knew I didn't feel right. So I weaned myself off the tablets a whole year earlier. A very stupid thing to do. And one that I strongly would not recommend even if I was lucky. But when you feel like the life has been taken out of you because of what you ingest every day and you have no other choice, then you might not do the best thing.
That is one of the reasons why I trained as a bodyworker, acupuncturist, herbalist and yoga teacher. Because I have always wanted to live in a world where people have choices and options about their health. 
Studying and being a patient of East Asian medicine made me realise that often what is missing in the mainstream healthcare is 'the invisible web'.
You are like a puzzle whose pieces have not been put together. The single pieces are there but the links are missing. 
So for example, you cannot not see the connection between your headaches and your menstrual pains. Or you do not understand why your joint aches are worse when you eat certain foods. Or you wonder why you cannot conceive when all the tests have come out clear. 
Good news!
Chinese medicine gave me those answers thanks to all the trainings I've done since 2004. I've also studied various types of bodywork, got a degree in acupuncture, a master in Chinese herbal medicine and trained as a yoga teacher. Yep, I'm a bit of a training junkie. 
But what all those things have in common is the basic idea of the interconnectedness of life. So, for example, the environment we live in, seasons, what we eat, the people we decide to hang out with as well as the constitution we are born with, all have an impact on our wellbeing. 
With a knowledge of all the above and practical ways to embody them into our lives, we can become more kind towards ourselves and live more aligned to the cyclical nature of life which will bring a state free from dis-ease. 
Less serious stuff?
Previous lives must have seen me in Asia since, in addition to my work, most days I would choose  noodle soups and dhal bhat over Italian food (the blasphemy!)...unless my sister's tiramisu is involved!
But even after 20+ years in the UK, I still retain most of my Italian bluntness. 
My favourite time of the day is early morning when everyone is asleep. I am a sun worshipper, love slow travel and generally prefer a quiet (some might say unconventional) life.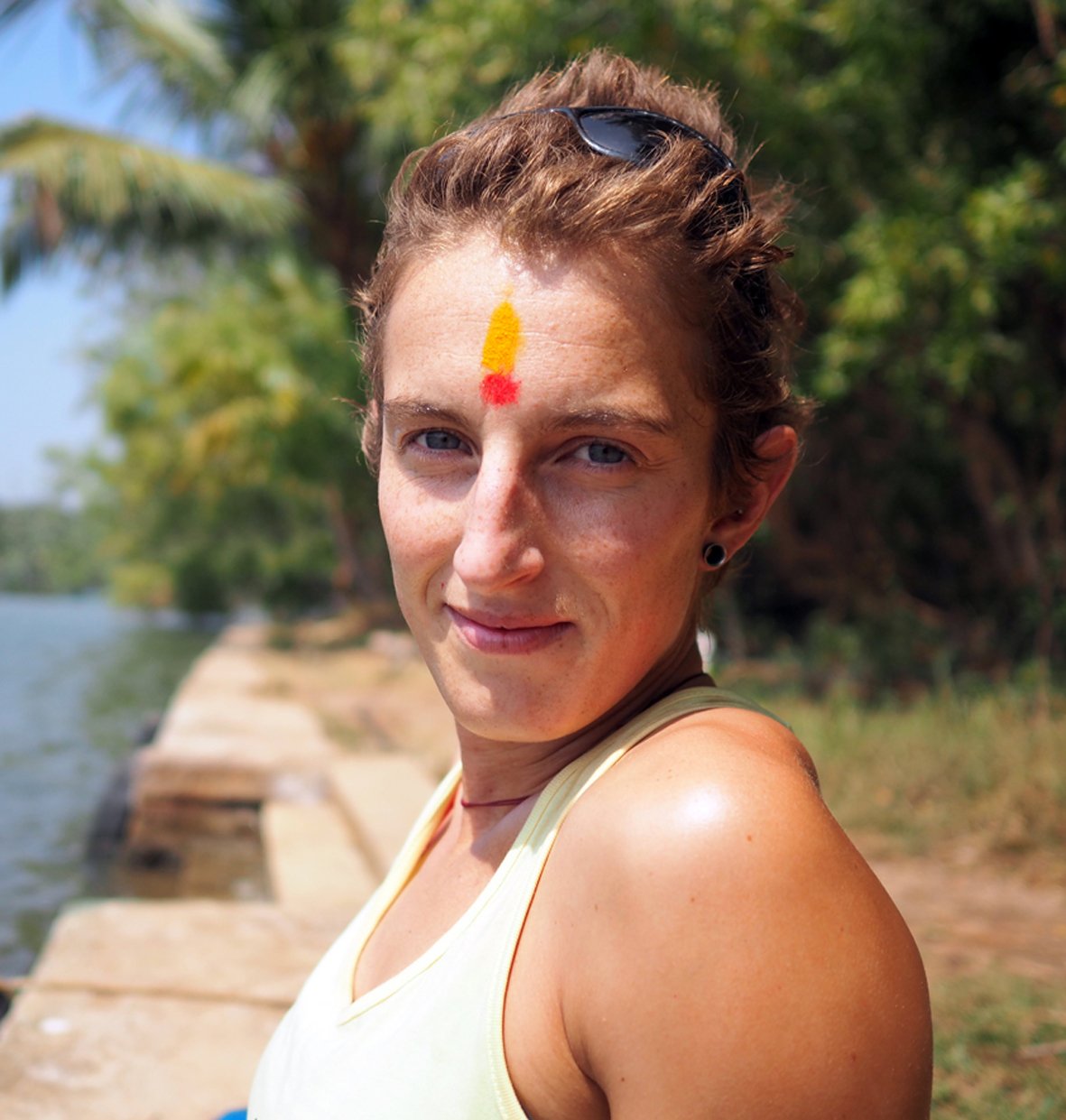 ---
---
I'm originally from Devon - a little piece of English paradise by the sea (when the sun shines!). I spent much of my younger years active and exploring the rugged coastline and melancholic moorland here, and this is where my interest in the human form, movement and nature developed. My maternal ancestral line is filled with nurses and healers so, in a way, it was inevitable that my career would encompass aspects of this. 
I left the green Shire gaining an acupuncture degree in London and have been practicing for ten years in various parts of the UK, working within specialist fields and established clinics. I have undertaken further learning opportunities in China and various volunteer projects around Asia. I can honestly say that my 'career' or work is an extension of myself and wholeheartedly encompasses my interests, experience, desire to learn and lust for travel!
More recently, I have transferred my natural ability to teach (many years of instructing swimming and lifesaving) and background in Chinese Medicine/health to incorporate yoga and its therapeutic application to my practice.
I am currently pursuing a childhood dream of traveling and working abroad, continuing to learn, teach and treat and feel extremely lucky for this opportunity!
---